Your wedding day is a momentous occasion that deserves a bridal look that reflects your unique style and personality. Dubai, with its thriving fashion scene, offers a plethora of options when it comes to finding the perfect wedding dresses. In this blog post, we will delve into the world of wedding dresses in Dubai, exploring the diverse styles, trends, and boutiques that can help you unlock your bridal style and create a memorable look for your special day.
A Multitude of Styles: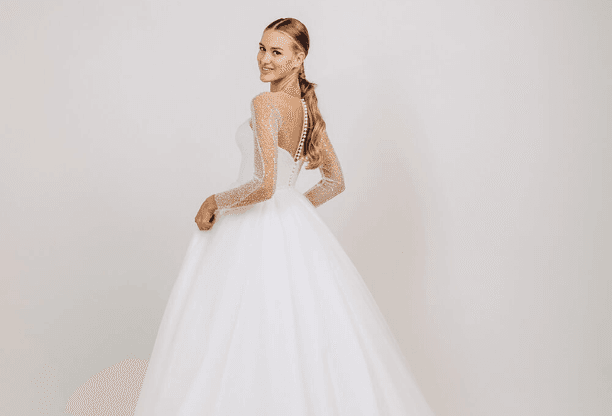 Wedding dresses in Dubai encompass a wide range of styles, catering to every bride's individual taste and preference. Whether you envision a traditional ball gown, a sleek and modern silhouette, a romantic bohemian dress, or a vintage-inspired design, you can find it in Dubai. From classic to contemporary, Dubai's bridal fashion scene offers a diverse array of styles to suit every bride's unique vision.
Bridal Boutiques and Designer Showrooms:
Dubai is home to numerous bridal boutiques and designer showrooms, making it a treasure trove for brides in search of their dream wedding dress. These establishments showcase both local and international designers, ensuring a varied selection of dresses to choose from. Visiting these boutiques allows you to explore different collections, try on dresses, and work closely with experienced consultants who can guide you in finding the perfect dress that aligns with your bridal style.
Customization and Personalization:
Wedding dresses in Dubai offer a great degree of flexibility in terms of customization and personalization. Many boutiques and designers provide options for customization, allowing you to add unique touches or make alterations to a design to make it truly your own. This level of customization ensures that your wedding dress reflects your personal style and makes a statement on your special day.
Keeping Up with Trends:
Dubai's fashion scene is known for its ability to keep up with the latest bridal trends. If you're a bride who loves to stay ahead of the curve, exploring wedding dresses in Dubai will allow you to discover the newest trends in bridal fashion. From fashionable necklines to innovative fabrics, Dubai's bridal boutiques offer a glimpse into the cutting-edge trends that can elevate your bridal style and make you feel like a trendsetter on your wedding day.
Embracing Cultural Diversity:
Dubai's cosmopolitan nature is reflected in its bridal fashion scene as well. The city's diverse population and rich cultural heritage have influenced the wedding dress offerings, with designs that embrace various cultural traditions. Whether you're looking for a dress with intricate beading and embroidery or one that incorporates elements from your cultural background, Dubai's wedding dress options cater to a wide range of cultural influences.
Conclusion:
Finding the perfect wedding dress is a transformative experience, allowing you to express your personal style and create a bridal look that is uniquely yours. With the abundance of wedding dresses in Dubai, you have the opportunity to explore various styles, visit bridal boutiques and designer showrooms, and unlock your bridal style. Whether you're drawn to classic elegance, contemporary trends, or cultural influences, Dubai's wedding dress scene offers a wealth of options to help you curate a wedding look that will leave a lasting impression on your special day.