The Brand at the heart of know-how
Born out of a couple's passion for the bridal industry, NurJ is a premium brand offering unique European Gowns in the UAE and has seen immense success over the past few years. Combining heritage and years of craftsmanship with the innovation and young vision of the new generation, the brand has been weaving love stories through stunning bridal creations. Through hard work and ambition, it has remarkably placed its name on the world's fashion map.
At Nurj we believe in the details — beading, floral appliqués, dramatic backs, and perfect draping. Every Wedding Gown features details to set it apart and make the bride shine. Brides deserve to be at their most beautiful, and our aim is not only to design and produce the perfect wedding dresses but to provide daily inspiration for our brides-to-be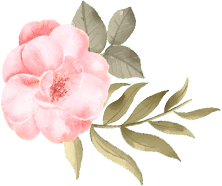 We focus on a sense of beautifully balanced traditional elegance, paired with on-trend bridal influences.
Our Wedding Dresses Collections are distinguished by special luxuriousness, sophistication, and splendor and are appreciated by romantic, freedom-loving natures, not without a share of adventurism.
You can buy European couture wedding dresses online from anywhere in the world. Just send us your details and we will ship it to your door or you can also buy your dream wedding dress at our store location in Dubai.