At NurJ Bridal you will find unique, stunning, and handcrafted European wedding dresses collections. We have selected only the finest, most flattering gowns with beautiful details. We believe the right gown is more than just a dress, it's a true expression of who you are. We are offering stunning handcrafted wedding dresses from the leading designers of Europe. All our dresses are certified to be manufactured only in Europe and under the strictest quality standards. You can buy European couture wedding dresses online from anywhere in the world. Just send us your details and we will ship it to your door or you can also buy your dream wedding dress at our store location in Dubai.
Enjoy our latest wedding collection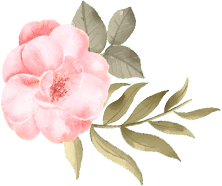 HERITAGE AND CRAFTMANSHIP
Born out of a couple's passion for the bridal industry, NurJ has been growing over the last few years. Combining heritage and years of craftsmanship with the innovation and young vision of the new generation, the brand has been weaving love stories through stunning bridal creations. Through hard work and ambition, it has remarkably succeeded in placing its name on the world's fashion map.
"I can't thank you all enough. I loved everything about my experience. Thank you for helping me find the dress of my dreams!"
Kelli Hansen
Los Angeles, USA
"Wedding is worth much more than I paid. Wedding is the next killer app. It's really wonderful. Buy this now. "
"I am so pleased with this product. I will let my mum know about this, she could really make use of wedding! I have gotten least 50 times."