Wedding Collection Dubai is a collection of designer wedding dresses and accessories from around the world. It is based in Dubai and offers a wide variety of bridal gowns, veils, shoes, jewelry, and other accessories to choose from.
The collection is perfect for brides who want to look stunning on their special day. The collection includes gowns from top international designers such as Vera Wang, Oscar de la Renta, Elie Saab, and Monique Lhuillier. It also offers a wide selection of traditional Emirati gowns and accessories. The collection also offers a custom-made service for those who would like to have a one-of-a-kind wedding dress. They also offer a bridal lounge for brides who would like to try on their dresses before purchasing them.
Importance Of Wedding Dresses in Dubai
Wedding dresses in Dubai are important to the culture and traditions of the region. They reflect the values, beliefs and customs of the Emirati people and serve as a reflection of the union between two individuals.
Wedding dresses in Dubai are typically elaborate, reflecting the importance of the occasion, and often feature traditional elements such as heavy fabrics, intricate embroidery and bright colors. They also often feature modern elements to provide a contemporary look. The wedding dress is a symbol of celebration and the importance of the occasion, and the bride is expected to look her best on her special day.
Wedding Dresses in Dubai are often considered to be the epitome of luxury and sophistication. Dubai is known for its unique and opulent style, and the wedding dresses available in the city often reflect this. They are typically made of luxurious fabrics, intricate designs and detailed embellishments, making them perfect for a sophisticated and memorable wedding. Additionally, Dubai is home to some of the most luxurious and renowned bridal boutiques in the world, ensuring that you will find the perfect dress for your special day.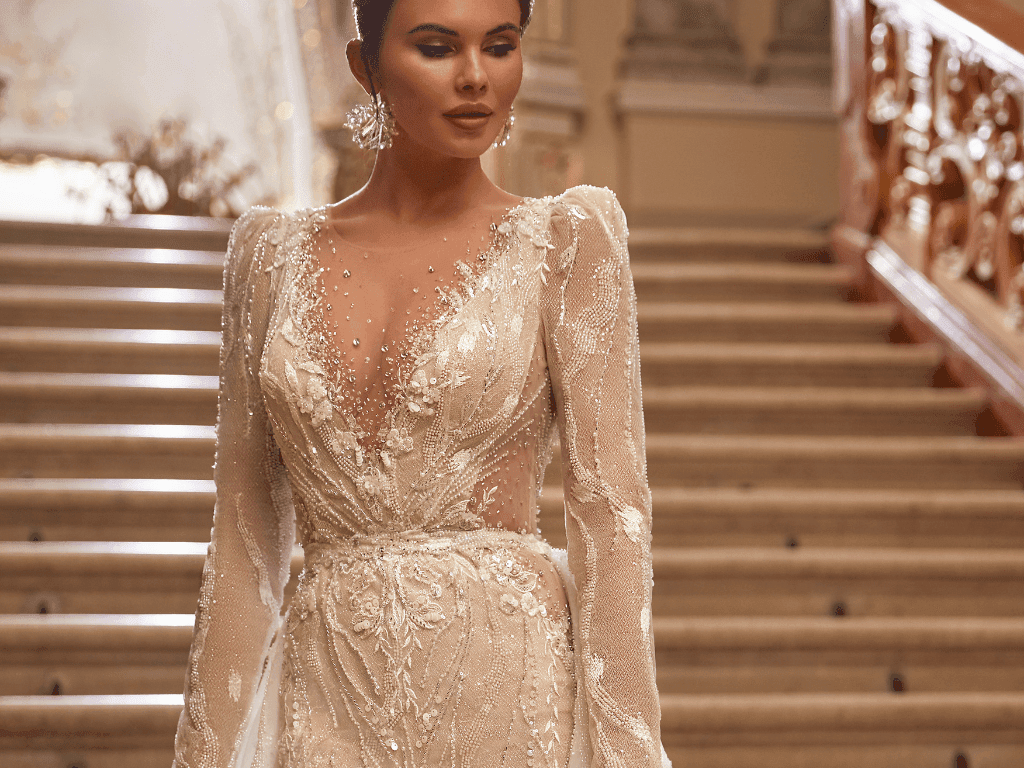 All You Need To Know About Bridal dress Dubai
Here Are few major points that can help you while choosing the bridal clothes:-
Popular Styles: Popular styles of Bridal Dresses in Dubai include A-line, mermaid, ball gown, and empire silhouettes.
Embellishments: Embellishments on bridal dresses in Dubai often include beading, lace, and embroidery.
Fabrics: Common fabrics used in bridal dresses in Dubai include satin, silk, chiffon, and organza.
Colors: While classic white is still a popular choice, pastel colors and bold jewel tones are becoming increasingly popular for bridal dresses in Dubai.
Price Range: Bridal dresses in Dubai range from about $500 to over $10,000, depending on the designer and style.
So if you're someone who's eagerly looking for the best services in terms of bridal clothes then what could be the better option than reaching out to the official website of Nurj Bridal where we've some of the best collections of all time that can get things done for you.